When I logged in to my blog today I discovered that I have to write my 100th post. I don't want to let this benchmark pass by unnoticed so I decide to give you some data. Maybe this is interesting as this blog is not about blogging. I mean there are so many blogs about blogging that provide you with data about blogging blogs that it's maybe interesting to see how a blog is doing that is not blogging about blogging.
If you not yet confused, please give me another chance!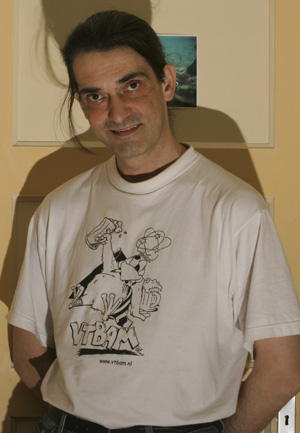 First of all I am unbelievable graceful for all the visitors who are still coming to read this blog on a regular basis. Since I began writing this blog in September 2008, the amount of unique visitors, page views and returning visitors (yes, some of you come back!) have doubled each month. I don't know about you, but for me this means that I am doing something right. Whatever it is. Those of you who know can tell it in the comment section. No, I am not fishing for compliments.
13,1% of the visitors stay longer than an hour. This is amazing to me!
As every blog in the beginning I started with an Alexa rank around the 22.000.000. This is now something around 296.000. Nice, I guess.
There are some subscribers to my RSS-feed and as long as there are not a couple of hundred of them, I don't put the widget on my blog. So the faster you subscribe, the faster you see the widget.
Do I earn money with this blog?
I'm tremendously rich as this blog is very profitable. Between the posts I drive in my new Lamborghini around my Mansion. When I am done with that I am chilling with MTV and Hustler-babes in my gigantic whirlpool.
Honestly, the last paragraph was a lie. Nonetheless, I am happy and have fun with this blog. Whatever it is that I'm doing good, I'll try to keep it up.
There are also some annoying things. Where the sun is shining, there are shadows. Sounds like an old Chinese saying, doesn't it? As there are:
Feedburner cancels out all the video's that are implemented after the more-tag and Google seems not very interested in fixing this.
I have no Russian visitors, but Askimet filters out spam comments (472 so far) where the most e-mail addresses seem to be hosted in Russia. Confusing. Anyway, I welcome every Russian visitor who is real and not a robot. Nastrovje! This reminds on a booze-up I had once with a Russian guy in the Mountains of Slovakia.
So, I hope you are not that much annoyed and I look forward to see you back here on Mario Live! Hugs, Mario
Related Posts