As you can see in the pictures and the video below, we leave the political distractions of the last few days and dive into the 'daily life' again. I put it between marks because it is not a daily experience for me to let someone write Chinese characters with a needle in my arm. Once reached the age of 42 not many people would get their first tattoo, I guess.
Above you can watch the 13 minute 'torture' video. Feel free to read the rest of the post first, as it provides additional information.
There are two different kinds of Chinese characters (a.k.a. Han Characters). Traditional and simplified. For my tattoo I have chosen for the traditional, as they are in my opinion better for an artistic purpose. More about Chinese characters for tattoos you can find here.
The story of this tattoo
The main character of my second novel LOSER – Director's cut (at the time of writing this, just available in Dutch) had these tattoo in Chinese Characters on his back that said: I would rather die standing than live on my knees.

This wasn't just impressive to a Dutch journalist who interviewed me for a literal e-zine but also to me. He was curious if I had this tattoo on my body and of course he asked me if I could identify myself with what the tattoo said. I answered that I of course totally agreed with the saying of the tattoo but that I don't had any tattoo. I also told him that I was considering getting this tattoo.
Part of the back story of this tattoo is a workmate I worked with in Germany when I was a 17 year old boy. He had this saying on his arm. Nothing special except the saying itself. He had it just as a German sentence on his arm. So it was impressive but not very attractive.
Anyway, when I came to New York and explained Ilaria from TurtleInk.org some details about my book (gosh, it has to be translated in English) she told me that she had Chinese friend who was able to translate the sentence into Chinese characters. Ching was so sweet to send us immediately 14 different artistic masterpieces of the sentence. There is a idiomatic equivalent of the sentence that is on one hand more native and on the other less painful (it's shorter what means less characters to tattoo. Savvy?). Now it says: I rather get killed than humiliated. Pretty much the same as the one my main character has, isn't it?
Alex Leon Sherker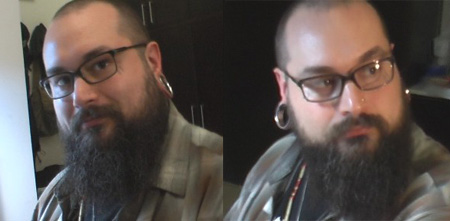 This friendly bearded guy is award winning tattoo artist Alex Leon Sherker. The pictures at the top of this post showing how he is working on my arm. First of all he was able to make me feel comfortable. As I'm inexperienced with getting tattooed I very appreciated that. Especially when somebody is working on your skin with a needle and ink it's better somebody you can trust. Alex did a wonderful job. Thank you so much, Alex!
You can take a look at his work on Ajaxtattoo as well as on EastSideInkTattoo.
Joshua Lord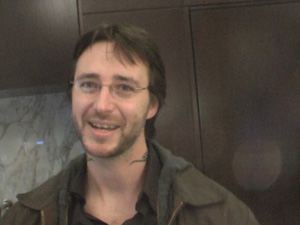 As Josh mentioned in the video for the record: he don't smokes! What you see is an exception. At least it is the last time that he is going to smoke a cigarette. Believe it. Now!
However, Joshua is co-owner of East Side Ink Tattoo and together with the other guys he belongs to a group of the friendliest people I have ever met. As a shy first timer in tattoo land their warm welcome and conversation made it easier for me not to draw back at the last minute and decide not to get a tattoo.
Joshua is a body artist too of course. You can enjoy his art at JoshuaLord.com or EasSideInkNYC.com. Even better: go to 97 Avenue B, between 6 & 7 Street and visit East Side Ink Tattoo. As they have plenty of art to do you will maybe call for an appointment (212) 477 2060.
Jen Terban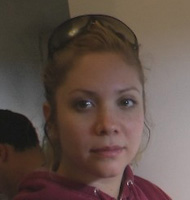 Jen Terban is a veteran in the industry and co-owner of East Side Ink Tattoo. On WorkingMother.com you can read about her experience of having a baby and open a tattoo shop.
Thank you for your time on my blog! If you have any suggestions feel free to comment or contact me.
Until we meet!
Mario
Related Posts